Sinomach brands shows up at Philconstruct 2013
2013-11-20 15:27:42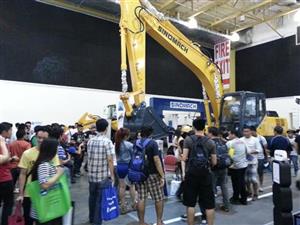 From November 6 to 9, 2013, Philconstruct 2013 took place in Manila.
In association with its Philippine agent, Sinomach Heavy Industry showed up at
the exhibition with a strong lineup of excavators, loaders and rollers. During
the exhibition, customers from industries like government, mining and building
as well as local media showed strong interest in Sinomach products making their
debut. The exhibition achieved expected effects.
The successful participation has boosted Sinomach's brand influence in the
Philippine market and laid a solid foundation for its in-depth development of
the market in the future.