Rollers of Sinomach Heavy Industry Luoyang Base exported to SE Asia
2013-11-20 15:02:16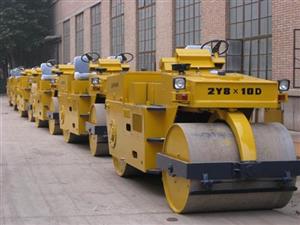 Sinomach Heavy Industry Luoyang Base has
recently exported its 2Y8X10B and 2Y8X10D static rollers to Southeast
Asia in batches.
The series is mechanically-driven two-wheel static rollers used to compact
various road materials in pavement engineering such as stabilized soil and asphalt
concrete, and ideal compacting equipment for roads, municipal engineering and
industrial sites.
According to sources, the order will be delivered in two batches, the first
batch has been delivered and recognized by the customer.